Who am I?
Read more about me and my activities with this hobby
.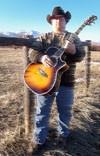 NW7US
is the
Amateur Radio call-sign
issued by
the Federal Communications Commission
to my
Ham Radio Station
, conferring the right to operate this equipment under certain privileges. This call-sign is assigned to me as both an identification of my Amateur Radio station, as well as a reference to those privileges I have been granted after having passed both a series of written examinations which cover rules, procedures, technical theory, and related knowledge, and a series of morse code (cw) proficiency tests.
I'm Tomas Hood. I am an Amateur Radio Operator. I also own a computer service shop and store, called, 'Sapphire Website and Computers Services', in Stevensville, Montana. I have been in the computer industry since 1983. One of my computer 'hats' is 'programmer'. I can program in Perl, PHP, XML, WAP/WML, HTML, C/C++, VBA, SQL, and so forth. I design web sites and applications.